October is Pregnancy and Infant Loss Awareness Month…My Story, My Loss by BB
As I scan through social media I am reminded that 1 in 4 women have had or will have a pregnancy or infant loss. I've also seen some women who have had both. I catch myself reading through their stories. I have always found myself gravitating toward infant and child loss once I was pregnant with my oldest. I think once you try to have a baby or get pregnant the loss seems more significant. You understand it more, you feel it more. After taking some time to think about if I wanted to share my story I felt inclined. I commented on another Instagram post a little blurb about my experience and I had a few women write saying that it felt like I was writing their story. I guess this inspired me to go ahead and share my story.
As I try to write this post I have so many feelings. I have many women in my life who have lost pregnancies, babies, and children. I keep wanting to write about how their story shaped my story. But then I keep thinking about how that is their story, not mine. Sometimes I even think their story hits me closer than my own sometimes. But then I think that's because I know what they are feeling. I hate that someone else has to feel that way. I wonder if I feel enough about my own loss.
As long as I can remember, I always wanted four children. Probably because I was the 4th of 5 children. I loved being from a big family. I knew I wanted one too. But then I met Bill and he only wanted 2 kids. He was the 2nd of two kids. Two kids is an even score. Each parent gets one. Two kids are totally manageable…right?! After I had my daughter (my second baby) I just didn't feel finished. I felt like our family was missing someone. I wanted my kids to have a bigger family. I felt super strongly about it. So the discussions began. I said motherhood is my job and I want more. I felt like I wasn't complete.
Fortunately, Bill gave in and we decided to start trying again. After one month I was pregnant. I remember on Thanksgiving we were driving to his mom's house and I was super car sick. That was always my first sign. Ugh driving in a car was beyond miserable. Of course, I didn't want to tell anyone. It was super super early. I am someone that knows almost immediately I am pregnant.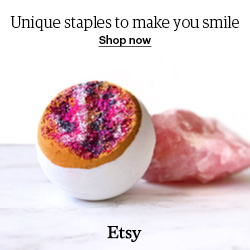 Now comes the hard part. I always had a bad feeling. With my first two pregnancies I had gestational diabetes. What does that mean in early pregnancy? Well you get an ultrasound at 5 weeks and they monitor super closely. Because I had already been through this twice I was so excited to go in and see that little nugget with buds for limbs. What we saw instead with a yoke sack and a teeny nugget. They couldn't see a heartbeat but they said that could be normal. It's just super early and to try not to stress. Well that's easy for them to say. Again, I just knew something wasn't right. They told me to come back at 8 weeks but because it's still so small they may not have a definitive answer. I asked if we could just wait. I would do blood work each week instead. We did do blood work each week and my numbers weren't great but they weren't horrible either. Yep it was still indefinite. There wasn't an easy answer.
On January 18th, 2016, the day after my 37th birthday I went in for an ultrasound. My husband kept saying he was nervous it was twins. We both have twins in our family. My response to him was that I hoped that there was just one healthy baby. I guess I just knew. I knew something was wrong. I was afraid. I was so used to ultrasounds and check ups with my pregnancies because of thyroid issues and gestational diabetes. I never felt like this before. The ultrasound tech's name was Destiny and frankly that felt cruel to me when I saw what the ultrasound told us. Instead of a bouncing baby at 13 weeks gestation, there was just something laying at the bottom of my uterus. I knew before she told me. There wasn't a live fetus anymore. My baby had not survived. My baby had died. That image will forever be in my brain.
I remember being taken to a room to wait for the nurse practitioner to come talk to me. I remember there were nurses in the hallway laughing and this seem so rude and hurtful. Of course they didn't know what was going on but I felt someone should've stopped them. I was in agony. My husband I just sat there silent…waiting. We will never know what happened. I didn't have any bleeding. I really didn't have any symptoms that would tell you the baby wasn't alive anymore. I felt numb and sad. I was worried what people would say. How would I tell everyone? People closest to me knew because I asked for prayers.

I remember my dad had sent an email to his siblings before the ultrasound asking for prayers. I was so mad at him. It was my business to share. Now it was my responsibility to tell them that I had indeed lost the baby. But with all the sadness I had immense fear. Fear that my husband would say it wasn't meant to be. That we were meant to have 2 kids. Thankfully when I told him my fears, he said he would never do that to me. We would start trying again when I was healed and ready.
I was told on a Thursday and couldn't get into the doctor until Monday for a DNC. That was excruciating. Still makes me cry. To know you have this baby in you that is no longer alive and you have to just wait. I hated it. It was traumatic and awful. My body didn't keep this baby alive but it also wasn't disposing of it. My body was failing me. I know now this is all ridiculous but these were my feelings. That was the longest weekend of my life. On top of everything I had such extreme back pain all weekend. I could barely move. We are pretty sure I was passing kidney stones that weekend. I mean COME ON! It was just rotten.
Monday came and it was time to get my DNC. My doctor showed up and just gave me a hug. I cried. I love her. And then it was time. I will be honest and say I was relieved. I hated being pregnant but not pregnant. It was too much for me to handle. I hated having to call everyone and tell them I lost the baby. I hated hearing people say stupid things like, "I guess it just wasn't meant to be." "There was just something wrong with the baby." "Good thing you get pregnant easy, you can try again." "God doesn't give you anything you can't handle." "At least you have two healthy children." By the way, I'm sure I had said these things to someone else. If you haven't gone through this you just don't know. You just don't know what to say. I will say that only people who had experienced it, which you find out is a lot, said the right thing. They said, "I'm so sorry, it's so hard, and it's just not fair." They said, "I'm here anytime you want to talk." They brought food. They didn't ask what they could do, they just did it.
What no one talks about it how you go through postpartum hormones drops. The difference is you don't have a baby to take care of so you literally feel it all. You feel terrible and your emotions are all over the place. That was horribly hard. I remember calling my best friend all the time crying. She was definitely my refuge. She understood and said all the right things. I cried a lot. I would get in the car and cry.
Then you see other pregnant women. Ugh that was so hard and it felt like they were EVERYWHERE. I, of course, didn't want them to not be pregnant. I just wanted to be pregnant with them. I wanted that baby. I'm not sure why, but I was sure the baby was a girl. I named her Juliette James. Juliette after my aunt Julie and James after my father in law's middle name. I didn't know if it was a boy or a girl so I thought I give a feminine name and a masculine name.
Two short months later I was pregnant again. I was terrified THE. ENTIRE. TIME!!! Until I held my baby boy on Christmas Eve 2016 I was afraid I would lose him. He, by the way, is perfect! I know he was meant to complete our family. Life is just so much better with him in it. He's a total mama's boy. He didn't replace our baby but he did fill the hole I had in my heart. I trust this all happened for a reason. I do believe my lost baby is being taken care of in heaven with my dad and my father-in-law. I do believe I will get to meet her/him one day. I believe that this happened to me so I could show more empathy to people who need it.
So as I read women's stories about their losses I look on with empathy. I hope my thoughts are felt. I hope my words give comfort. I feel close to them even though I have never met them. I gravitate towards these women because their words are real and powerful. They are strong even in the most vulnerable times of their life. They are brave for sharing. They make a difference! I hope that this post gives comfort to someone else. I hope that my story helps someone in the saddest moment know that you can have loss and still be okay. You can survive and you can be happy. I'm not empty or broken. I'm one of the lucky ones who survived loss and was able to have another baby. I know that isn't always the case. My heart feels full. My family feels complete.
My love goes out to each and everyone of you who have lost a little pumpkin. The life you don't get to even see. Or an infant you get to see but never get to know. Or the baby you started getting to know but didn't get much time. Or the child who had changed who you were and was taken too soon. Or even your adult child who went before you and how unfair that must feel. Our lives just keep going even though a huge part of us is gone. So to all of you that have lost a pregnancy or a child my heart is with you.
Much love, BB

~links are affiliate links and small commissions can be made at no expense to the buyer